Third edition of the Hunting and Wine event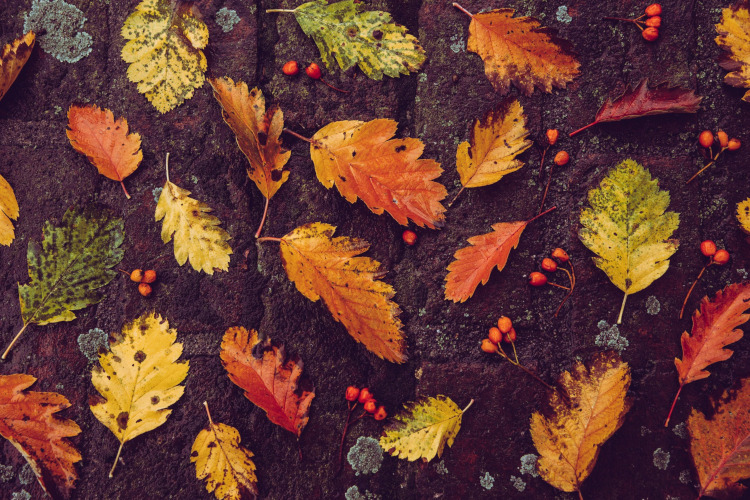 The Camp Foundation is pleased to organise its third edition of the "Hunting and Wine" meal on Saturday 2 October 2021: register now !
From 5:30 pm, registered guests will have the opportunity to taste the wines of our partner winemakers. At 7:00 pm, our chef Thierry Loubet will be presenting his own creations.
Come and enjoy the first flavours of autumn, and taste our appetizing menu on the theme of hunting.
MENU
Amuse-bouche
Starters
Cream of pumpkin soup with cream
***
Homemade game pâté with pistachio and hazelnut crust
Berudge jelly
Autumnal salad
Dish
Rack of venison with cranberry sauce
Homemade spätzli, autumnal sidedishes
Desserts
Iced chestnut and amaretto parfait
Gingerbread Tiramisu
Pumpkin crème brûlée
CHF 73.00, including mineral water and coffee
Registration is open for our 2021 Hunting and Wine Evening until Monday 27th of September.
Please specify the number of people you wish to register, as well as your e-mail address and telephone number This email address is being protected from spambots. You need JavaScript enabled to view it.. You can also register by phone at 032 836 26 36.
A new raft in Vaumarcus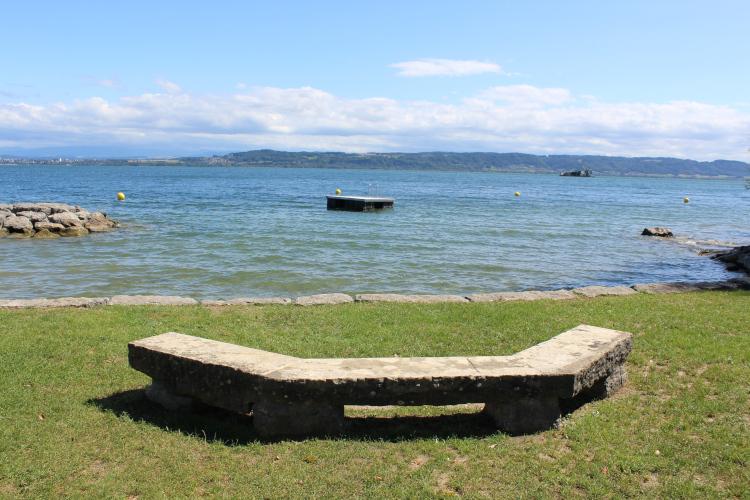 Our guests should be happy: a raft is now available to users of the Vaumarcus beach
The request of the children and young inhabitants of Vaumarcus (Les Ecureuils) has been granted: a raft has been installed not far from the shore.
It is now possible to swim the few metres from the beach to the new raft, to sunbathe on it, or to jump and dive from this floating platform.
This equipment completes the existing facilities: on-site toilets and shower, four picnic tables, three grills/fireplaces, a car park... in short, everything you need to spend a beautiful summer season by the lake.
The summer promises to be aquatic and joyful, for our guests as well as for Les Ecureuils, to whom we wish a lot of fun.
New advantages for our guests thanks to the Pèdze Card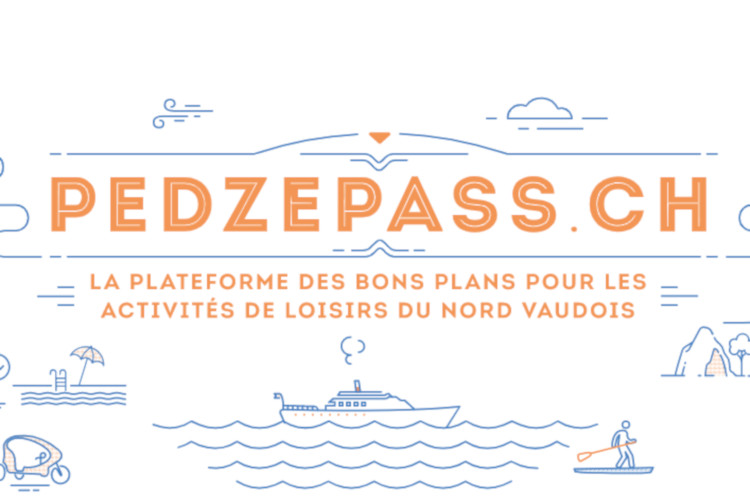 New in Northern Vaud, the Pèdze Card (valid until 31 August 2021) is distributed by the Fondation Le Camp!
You can now take advantage of the benefits offered by the Pèdze Card, this new tourist card which compiles numerous discounts.
It was created by the association for the development of the north of Vaud and offers significant advantages to its users, notably for the following places :
Jumppark Yverdon
Thermal baths of Yvverdon
Y-plage (paddle rental)
Vallorbe caves
Karting in Vuiteboeuf
Are you a guest with us? Order your cards in advance (mail with the total number of persons): they will be waiting for you on your arrival to start your activities without delay!
Halte Gourmande the 10th and 11th July 2021
The Fondation Le Camp is proud to host the "Halte Gourmande" - this new edition of the "Ballade Gourmande du vignoble neuchâtelois" - on Saturday 10 and Sunday 11 July 2021.
The aim of the gourmet walk is to discover the terroir of a region while travelling through it.
This year, due to sanitary restrictions, it will be a less sporty but just as gourmet stopover, which will take place at the Fondation Le Camp in Vaumarcus. On this convivial occasion, 6 food and wine pairings, all from regional producers, will be served to registered guests.
Registrations are still open until Sunday 4 July 2021 at the following address: "Halte gourmande du vignoble neuchâtelois" - Edition 2021 - monbillet.ch"