Friends Day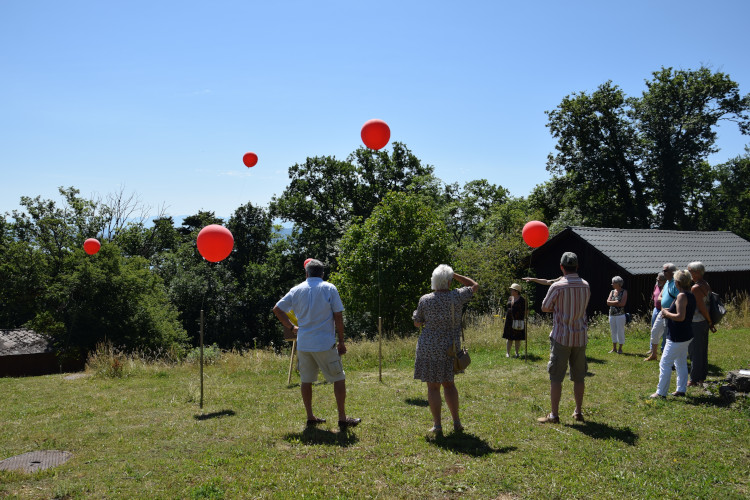 A day of conviviality at the Camp Foundation
On Sunday 11 June, about thirty people accepted the invitation of the Foundation Board and met on the hill of Vaumarcus for the Friends' Day.
Under a magnificent sun, this day delighted the participants as well as its organisers.
The aim of this Friend's Day?
To discover, or rediscover, the Camp, the people who make it come alive and its projects during one day, after several years shaken by the pandemic.
The morning's programme includes
discussions and explanations of the links between the participants and the Camp Foundation
a tour of the seven-station site, with descriptions of future projects, including plans for the construction of House 4
A synthesis and conclusion
A festive aperitif and barbecue served on the terrace, with live music
It was a pleasure to gather all these people for a day and to share this moment with them in such a beautiful atmosphere !
La Fondation Le Camp is recruiting for the summer season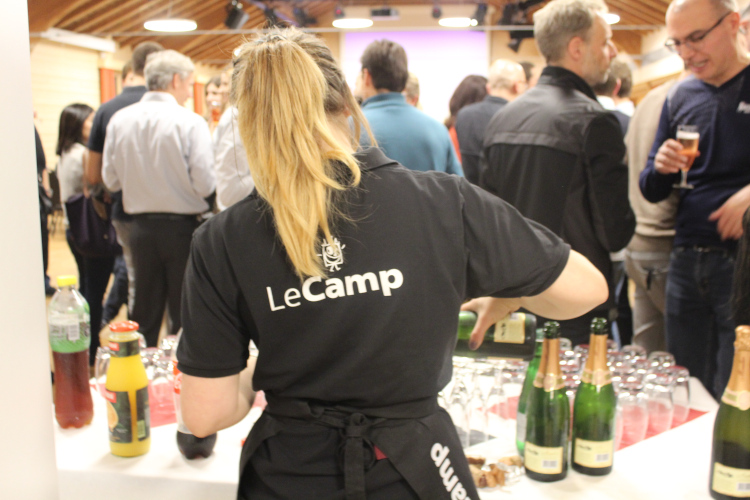 We are looking for staff for several sectors: cleaning and housekeeping or service and kitchen help.
Cleaning and housekeeping
Your profile
You are available immediately, and during the summer period (until October), mainly on Fridays and Sundays all day. Possibility of working on other occasions depending on demand.
Ideally, you live in the region and have a car.
Motivated and smiling, you are flexible and committed.
Tasks :
Cleaning of the houses after the departure of our groups
Cleaning of the rooms and the main building
Occasional laundry duties
Serving and helping in the kitchen
Your profile:
You are available immediately, during the week and/or at weekends, for the summer season from May to October.
Motivated and smiling, you are flexible and committed.
Ideally, you live in the region and already have experience in service.
Tasks :
Service for groups (breakfast, lunch, evening)
Service at banquets (companies, weddings)
Setting up at banquets
Tidying up at banquets
Kitchen help
Preparation of lunches (picnics)
Washing up and cleaning the kitchen
We offer you positions in a natural and friendly environment in a great team.
If you meet the criteria, we look forward to receiving your application for either position!
First wedding of the year 2022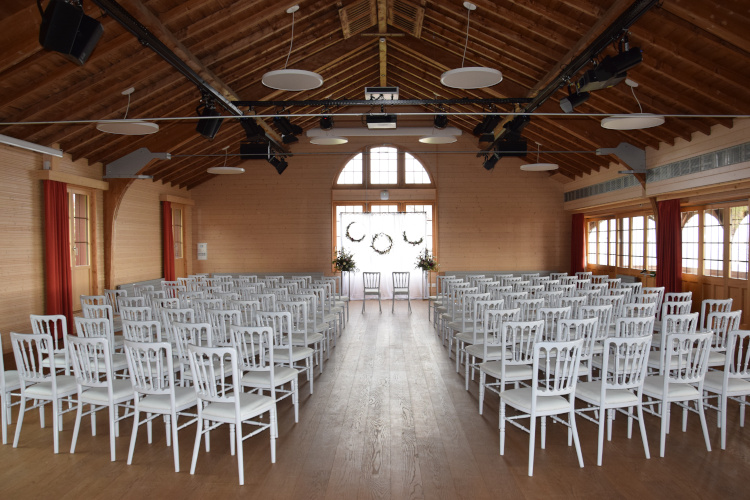 The wedding season is underway at Le Camp Foundation!
At the beginning of April, in mixed weather, we hosted the first wedding of the season. What a joy!
This wedding had a special flavour indeed, as it was the first wedding without health restrictions for a long time.
No masks, no need to scan sanitary passes or check distances in our rooms. Just the joy of seeing our guests enjoy their day with their guests, and savour their moment.
First wedding, and not the last!
We are delighted to welcome many couples who have chosen to marry or celebrate their love on our premises. Whether it is for a simple aperitif, a ceremony or a wedding from A to Z, our facilities offer many possibilities.
Tasting meal 2022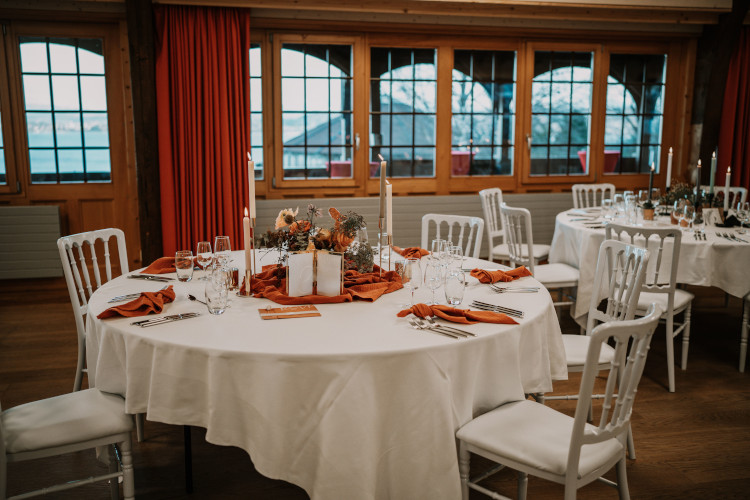 On 23 April, enjoy a multitude of flavours in Vaumarcus
The Fondation Le Camp is pleased to invite you to discover the latest additions to its menu.
In our rooms in Vaumarcus, start with a home-made aperitif and a tasting of wines from our partner winemakers from 5:30 pm.
Then, at 7pm, sit down at the table and discover our suggestions for starters. Four different dishes, served on two plates, ranging from salmon carpaccio to our Chef Thierry Loubet's homemade pate en croûte.
This will be followed by the presentation of four main courses, served as a buffet. Different meats and their accompaniments as well as a vegetarian proposal will delight your taste buds.
Finally, to end on a sweet note, you will be able to taste several desserts from our menu, but also the magnificent proposals of our pastry partners.
The tasting meal is available on registration only. Do not hesitate to contact us until 13 April 2022 on 032/836 26 36 or by email at This email address is being protected from spambots. You need JavaScript enabled to view it.. We look forward to receiving your registration.
Do not hesitate to consult the complete menu (PDF) or our information flyer (PDF).
The entire team of the Camp Foundation looks forward to welcoming you on 23 April!