Hunting and Wine themed meal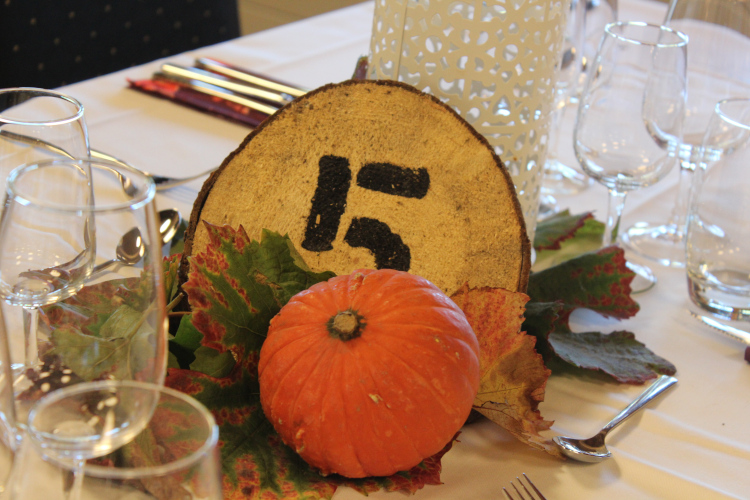 The Camp Foundation is organising its 4th Hunting and Wine Dinner on 1 October in Vaumarcus
From 5.30 pm, come and enjoy delicious autumnal dishes during our hunting dinner.
Start with some appetizers and a glass of wine, before sitting down to dinner at 7pm.
The hunting-themed menu concocted by our chef is divided into 4 courses: 2 starters, 1 hunting meat dish and its seasonal accompaniments before finishing with a choice of several homemade sweets.
MENU
Appetizer
Starters
Cream of pumpkin soup with cream
***
Homemade game pâté with pistachio and hazelnut crust
Berudge jelly
Autumnal salad
Dish
Wild boar fillet with cranberry sauce
Homemade spätzli, hunting accompaniments
Desserts
Iced chestnut and amaretto parfait
Gingerbread Tiramisu
Crème brûlée with pumpkin
Price: 75.00, including mineral water and coffee
Don't wait any longer and register now by email at This email address is being protected from spambots. You need JavaScript enabled to view it. or by phone at 032 836 26 36, until the 25 September 2022.
Don't forget to tell us how many people you would like to register.
We look forward to welcoming you on 1 October 2022 and to sharing this evening with you!
High attendance in June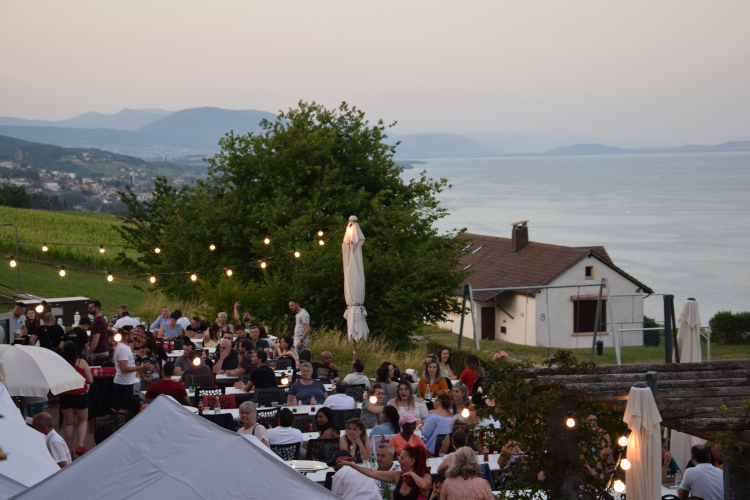 In this month of June 2022, the weeks were punctuated by the arrivals and departures of groups. But not only that: weddings and company parties also filled our calendar.
In terms of schools, we welcomed 16 groups of various ages and backgrounds. In particular, we hosted 2 camps with more than 150 participants, occupying a large part or sometimes even the whole of our premises.
In addition, we have hosted other groups: sports clubs, family reunions, music, training and seminars, and disability camps.
In addition, four couples celebrated their wedding at La Fondation Le Camp in Vaumarcus! Whether it was for an aperitif or a banquet, our kitchen and service teams put their know-how to good use for the newlyweds.
Finally, several company meals were held on our site. Indeed, two grills for 325 and 400 people took place on our premises, requiring a lot of logistics and organisation. Thanks to everyone's dedication, these were a great success.
Arrivals and departures followed one another, requiring our teams to react quickly and work at a fast pace in all sectors.
June 2022 was therefore a memorable month!
Friends Day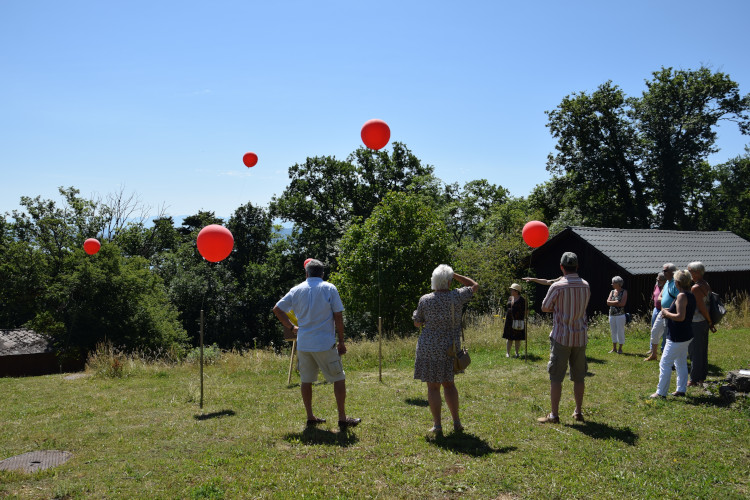 A day of conviviality at the Camp Foundation
On Sunday 11 June, about thirty people accepted the invitation of the Foundation Board and met on the hill of Vaumarcus for the Friends' Day.
Under a magnificent sun, this day delighted the participants as well as its organisers.
The aim of this Friend's Day?
To discover, or rediscover, the Camp, the people who make it come alive and its projects during one day, after several years shaken by the pandemic.
The morning's programme includes
discussions and explanations of the links between the participants and the Camp Foundation
a tour of the seven-station site, with descriptions of future projects, including plans for the construction of House 4
A synthesis and conclusion
A festive aperitif and barbecue served on the terrace, with live music
It was a pleasure to gather all these people for a day and to share this moment with them in such a beautiful atmosphere !
La Fondation Le Camp is recruiting for the summer season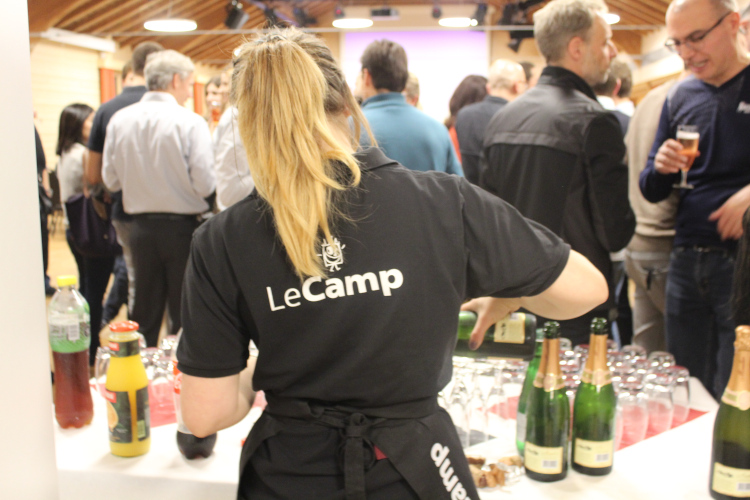 We are looking for staff for several sectors: cleaning and housekeeping or service and kitchen help.
Cleaning and housekeeping
Your profile
You are available immediately, and during the summer period (until October), mainly on Fridays and Sundays all day. Possibility of working on other occasions depending on demand.
Ideally, you live in the region and have a car.
Motivated and smiling, you are flexible and committed.
Tasks :
Cleaning of the houses after the departure of our groups
Cleaning of the rooms and the main building
Occasional laundry duties
Serving and helping in the kitchen
Your profile:
You are available immediately, during the week and/or at weekends, for the summer season from May to October.
Motivated and smiling, you are flexible and committed.
Ideally, you live in the region and already have experience in service.
Tasks :
Service for groups (breakfast, lunch, evening)
Service at banquets (companies, weddings)
Setting up at banquets
Tidying up at banquets
Kitchen help
Preparation of lunches (picnics)
Washing up and cleaning the kitchen
We offer you positions in a natural and friendly environment in a great team.
If you meet the criteria, we look forward to receiving your application for either position!