Le Camp is an independent non-profit organisation placed under the surveillance of the Swiss Confederation.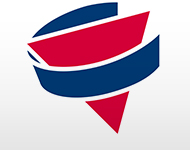 The Foundation's aim is to encourage, promote and facilitate community and associative life, particularly among young people. This is a means of training for learning respect for others, dialogue, exchanges, openness and tolerance, as these values contribute greatly to the promotion of solidarity and democracy. Thus, differences of any kind become sources of personal enrichment.
It was created by the Young Men's Christian Association (YMCA).
The Foundation Board is composed of 13 volunteer members. Five have been elected to the Advisory Bureau in addition to Le Camp's Director.
Le Camp's team of professionals collaborates with seasonal employees and volunteers during times of need.
You can find out more information about Le Camp Foundation by downloading the files below. Please do not hesitate to Contact us for any additional information.
Les Amis du Camp (Friends of Le Camp)
All donors and people interested in the life of the Foundation belong to our Friends of Le Camp. Become a Friend of Le Camp:
to receive regular information about our organisation, annual report, programme, etc.
to participate in meetings, conferences, and special events ...
to financially support Le Camp if you so wish ...
to help or volunteer with our organisation ...
You can join Friends of Le Camp simply by making a donation or by filling out the form on our Contact page to express your interest.
History of Le Camp
Explore 100 years of the Camp's history through a few commemorative photos and the attached PDF file (254 kb) in French.
Make a donation or charitable legacy
To ensure lifelong preservation of its heritage, expand guest accommodation, and increase the quality of comfort to meet modern standards, Le Camp Foundation pursues a continuous investment policy in order to maintain and improve its infrastructure.
Although it has a solid basis, the operation of Le Camp does not enable it to release all the financial resources required for these renovations. Le Camp Foundation is therefore appealing to generous sponsors from companies, institutions, and private donors to meet these needs.
Support Le Camp with a donation:
CCP 25-13999-0
IBAN CH47 0900 0000 2501 3999 0
Support Le Camp as part of your last wishes:
Why not mention Le Camp Foundation in your will, with, for example, the following text: "I would like to bequeath the amount of CHF XXX to Le Camp Foundation of Vaumarcus"?
It's a means of investing in the future of an organisation that is close to your heart. All donations received will be fully invested in the renovation, maintenance, and improvement of Le Camp's infrastructure.