Photovoltaic installation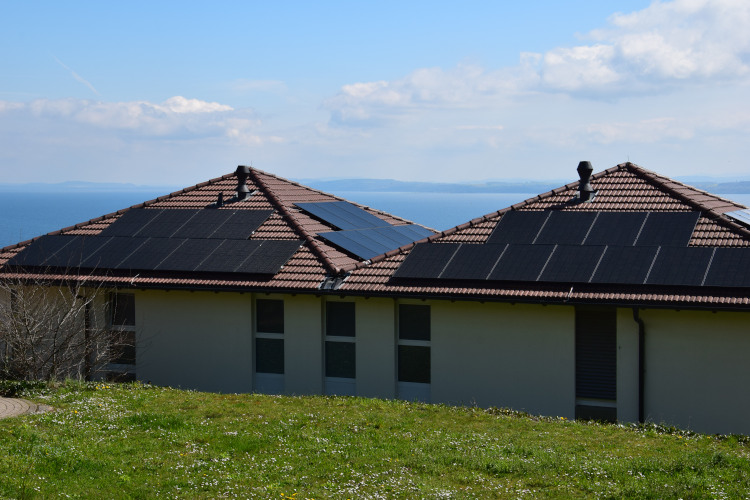 At the beginning of this year La Fondation le Camp took a big step towards its energy transition
With the cost of electricity tripling by 2022, it was important to look at ways to reduce these costs. The option of solar panels was then obvious in order to respond, in addition, to the challenges of the energy transition.
Thus, the main building, Beausite and Les Cerisiers were fitted with solar panels on their roof surfaces at the beginning of 2023. The installation of the panels on the roof of Le Vaudois, which was previously renovated, should be completed in the coming weeks.
Although the investment is substantial, the surface area of the photovoltaic installations on these four buildings should enable us to achieve 35% autonomy, with a total estimated production of 132'00kWha per year.
The installation of these panels also coincides with the values of the Foundation, to remain close to nature and in harmony with the environment.
Discover our new dishes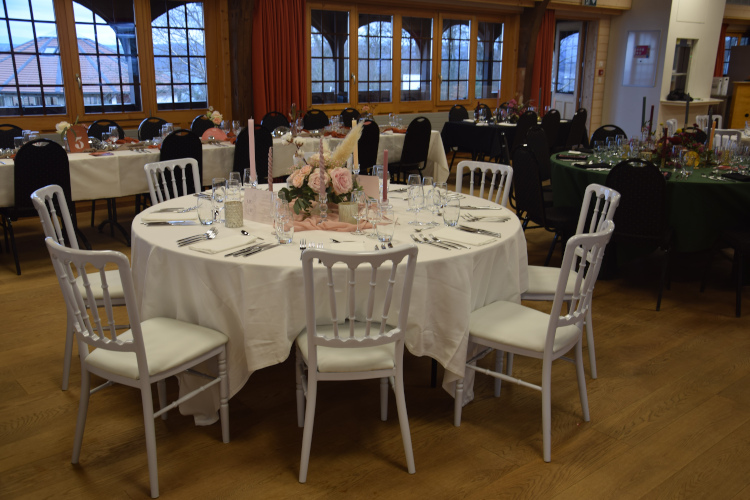 Sunday 16 April in Vaumarcus, come and taste a multitude of flavours
The Camp Foundation is looking forward to welcoming you to our tasting lunch.
In our main building in Vaumarcus, Sunday rhymes with pleasure for the taste buds!
So, start at 11:00 am with some homemade appetizers and a tasting of wines from our partner winemakers in the region.
We will then invite you to sit down at the table to discover 4 starters served on a plate. These proposals with tastes of the sea and the earth will whet your appetite.
This is followed by the presentation of four main courses, served in buffet style. Various meats and their accompaniments as well as a vegetarian proposal will delight your taste buds.
The sweets will bring the final touch to this meal! You will have the opportunity to taste several verrines from our menu, but also the magnificent pies, vacherins glacés and pièces montées from our pastry partners.
The tasting meal is available on registration only. The price is CHF 56.00 per adult and CHF 38.00 per child up to 16 years old (including mineral water and coffee). Please do not hesitate to contact us until 7 April 20232 by phone +41 32 836 26 36 or by e-mail at This email address is being protected from spambots. You need JavaScript enabled to view it.. We look forward to your registration.
Do not hesitate to consult our information flyer (PDF).
The team of La Fondation Le Camp looks forward to seeing you in Vaumarcus on Sunday 16 April!
Come and have brunch at La Fondation Le Camp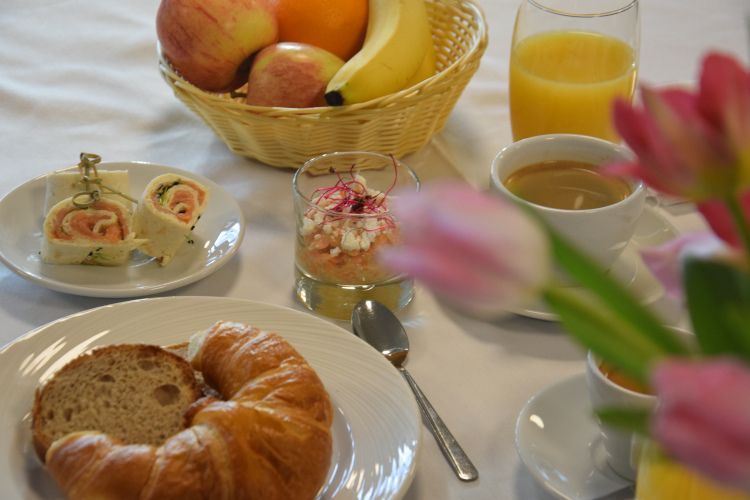 New in 2023 are brunches on Sundays 19 February and 12 March
From 10:30 am to 1:00 pm, come and enjoy a delicious brunch in our premises in Vaumarcus
From traditional croissants to homemade fruit tarts, enjoy a Sunday morning with family and friends with a gourmet brunch!
On the menu: sweet and savoury flavours, a hot and cold buffet, vegetarian options and a wide variety of products to delight your taste buds. For all tastes, come and discover our colourful and original buffet and spend a pleasant moment at the Fondation Le Camp.
If the weather is good, take advantage of the environment to go for a walk in the forest, or to challenge your friends to a game of pétanque or table tennis.
Prices (drinks included - except wine)
Adults: CHF 52.00
Children up to 12 years: CHF 30.00
Payment method: cash or Twint
Registration required by 13 February 2023 or 6 March 2023, by e-mail to This email address is being protected from spambots. You need JavaScript enabled to view it. or by phone 032 836 26 36
We look forward to receiving your registration and to welcoming you to La Fondation Le Camp
See you on 17 and 18 December at our Christmas Market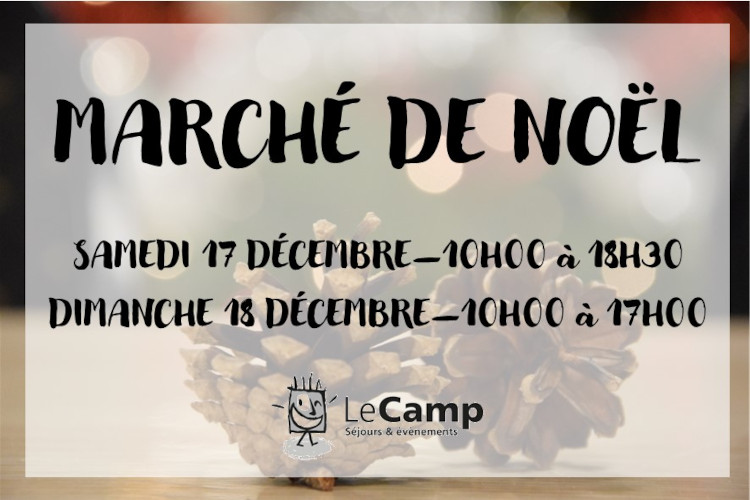 More than 25 exhibitors from the region will be present
In a few weeks, the main building of the Fondation Le Camp will be transformed into a real Father Christmas workshop. Our local artisans will be exhibiting their latest creations!
If you like to give gourmet gifts, you'll be in the right place: chocolates, biscuits, cake mixes, local vegetable crisps and loose tea will be on sale during these two days.
For those who love local drinks, you will find craft beers, brandies, various absinthes and Neuchâtel wines.
Our fairy-fingered creators will also be there for your last gifts!
Between textile creations for babies and children or hand-sewn bags, discover also decorative objects made of wood, semi-precious stone jewellery, natural cosmetics and many other gift ideas.
In addition to the stalls, there will be hot food, home-made pastries and drinks.
Our little market is held indoors and entry is free. It will be open on Saturday from 10 am to 6.30 pm and on Sunday from 10 am to 5 pm.Parking is available on site (also free).
We look forward to welcoming you!
Renovation of the roof of the bike shed
In the last few weeks, our bike shed has been given a brand new roof
The Camp Foundation has more than fifteen buildings to maintain year after year.
Of course, some of the work is carried out by local and professional craftsmen.
However, some of the work is done in-house by our faithful volunteers.
This is the case for the roofing of our small bicycle storage room, also used as a storage room.
This autumn, our volunteers worked to renovate its roof, which is now brand new!
We would like to thank them for their commitment!